Pastel drawing I did of Lady Coyolicatzin.
Coyolicatzin was a Mexica Aztec lady that stopped a bloody war. Known in her time for her paler than normal skin.
Stories of old recount that she appeared in the baths of Cocijoeza of Zaachila, whom she convinced the War of Guiengola would end if they were to be married. Not only her sensual physique but her cunning plan convinced Cocijoeza .
So Cocijoeza did accordingly, and asked her hand to his enemies the Mexica in exchange of ceasing hostilities. The Mexica Aztecs agreed, the exhausting Siege of Guiengola ended, and he got to marry this beautiful and intelligent woman. She became a co-ruler at what is now the state of Oaxaca.
---
If you're interested in true story love stories from indigenous Ancient Mexico download my novel Till Stars Shut Their Eyes.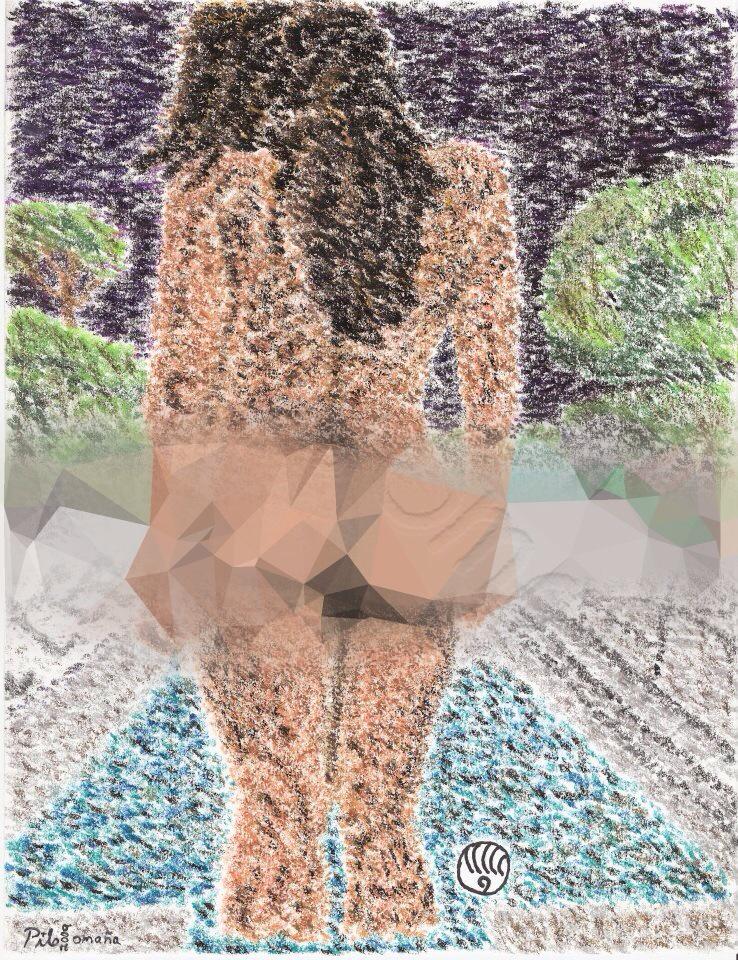 Coyolicatzin (Pelaxilla). Copyright 2009 Miguel Omaña.